Rutbah munāwalah ʻAshā' al-Rabb aw al-Shirkah al-Muqaddasah.
The Order for the Administration of the Lord's Supper or Holy Communion.
Translated into Arabic by Hans Henry Spoer.
Detroit: Foreign Born Americans Division, Diocese of Michigan, 1926.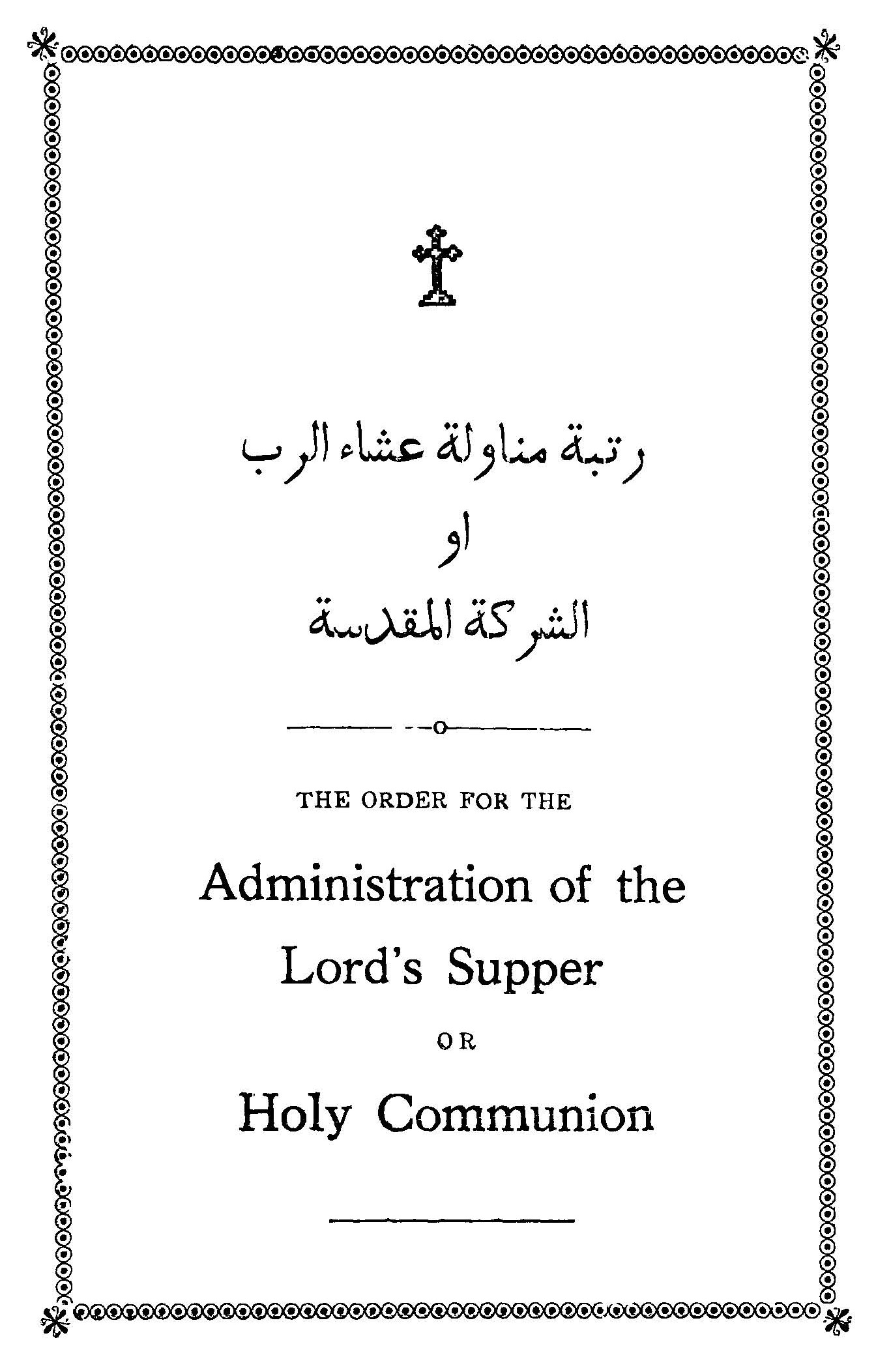 PREFACE

In rendering the Communion Service of the Protestant Episcopal Church in Arabic I have made use of the Arabic version of the Communion Service according to the use of the Church of England. For the sake of clearness I have, with the permission of the Bishop of the Diocese, introduced into the Rubric preceding the Absolution the word "absolution" and in the Rubric preceding the words of administering the Cup, instead of the word "Minister," I have employed the phrase "Priest or Deacon," and have added in a few instances the words "holy" and "priest."

The translation is made from the Revised Communion Service as authorized by the General Convention of 1925.

H. HENRY SPOER,
Foreign-Born Americans Division,
Diocese of Michigan.
---
Download in Portable Document Format [2.4 MB]
Introduction
This liturgy was published during the episcopate of the Right Reverend Frank W. Creighton (1879-1948, Bishop of Michigan 1926-1946).

It was translated by the Reverend Hans Henry Spoer (Krefeld, August 1, 1873-October 2, 1951), an Episcopal priest and Arabic linguist who was active in Anglican-Orthodox relations. This translation was likely prepared for use among the large number of Assyrian immigrants to Michigan in the early twentieth century.

David Griffiths does not list this translation in The Bibliography of the Book of Common Prayer 1549-1999 (London: The British Library; New Castle, Delaware: Oak Knoll Press, 2002).


Richard Mammana digitized this text from a copy of the 34-page original in 2013.
---