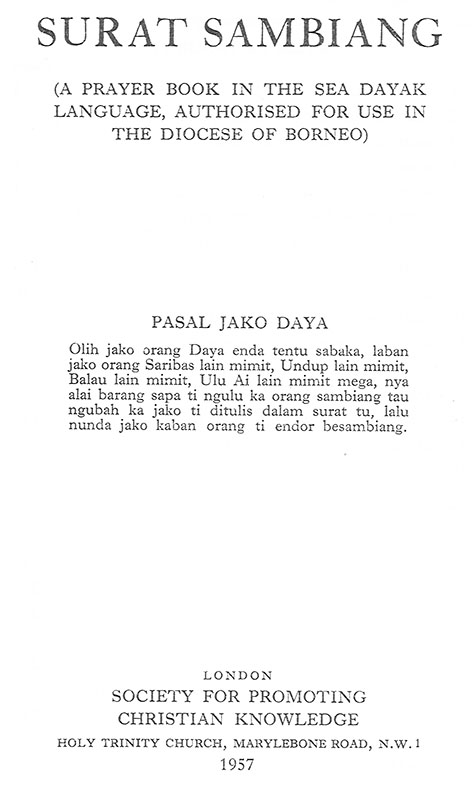 Surat Sambiang.
A Prayer Book in the Sea Dayak Language, Authorised for Use in the Diocese of Borneo.
London: Society for Promoting Christian Knowledge, 1957.
Download this volume in portable document format [15.8 MB]
Download the Psalter only in portable document format [7.8 MB]
---
Introduction
This translation of the Book of Common Prayer into Iban, a major language group of Indonesia, Malaysia, and Brunei, was published in 1957 for use in the former Anglican Diocese of Borneo, which is now the Diocese of Kuching. It was published during the tenure of the Right Reverend Nigel Cornwall (1903-1984, bishop 1949-1962).

David Griffiths identifies this text as No. 28:6 in his Bibliography of the Book of Common Prayer 1549-1999 (London: The British Library; New Castle, Delaware: Oak Knoll Press, 2002). It was digitized in August 2015 by Richard Mammana from a personal copy.
---