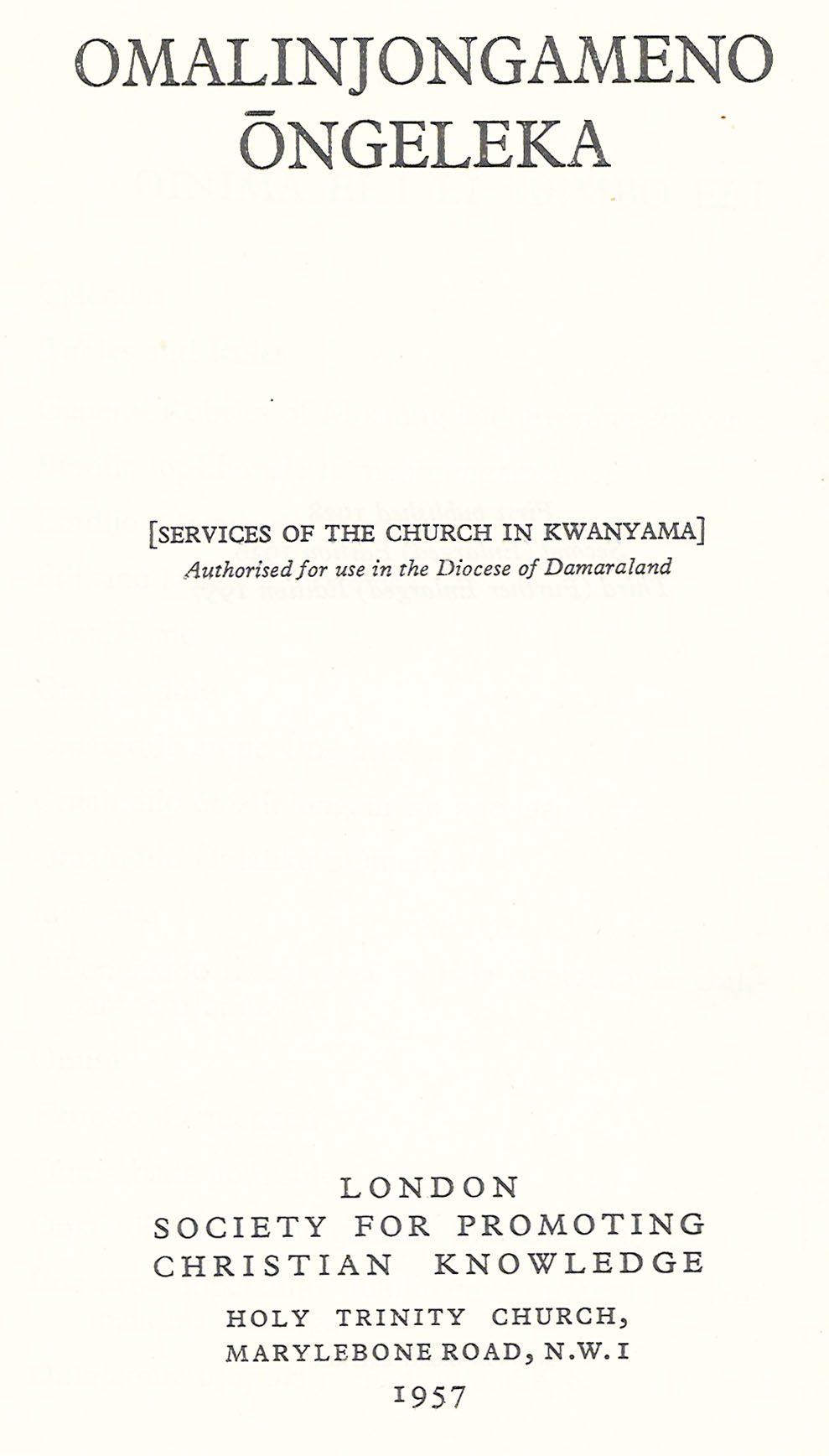 Omalinjongameno Ōngeleka.
Services of the Church in Kwanyama Authorised for Use in the Diocese of Damaraland.
London: Society for Promoting Christian Knowledge, 1957.
Download in portable document format [20.2 MB].
---
Introduction
This translation and adaptation of the Book of Common Prayer into Kwanyama was published for use in the former Diocese of Damaraland (now known as the Diocese of Namibia) during the tenure of the Right Reverend John Dacre Vincent (1894-1960, bishop 1952-1960). Kwanyama is a major dialect of the Oshiwambo language used in Angola and Namibia; it is a national language in both countries.

This book includes extensive Anglo-Catholic ceremonial and textual additions to the standard text of the Book of Common Prayer, in keeping with the historical churchmanship of the diocese and its bishops. The State Prayers omit intercessions for Elizabeth II as Queen of South Africa (the office was abolished in 1961) despite Namibia's contemporary occupation (as South-West Africa) by the Union of South Africa.

This text is identified as No. 84:3 in David Griffiths's Bibliography of the Book of Common Prayer 1549-1999 (London: The British Library; New Castle, Delaware: Oak Knoll Press, 2002). It was digitized in 2015 by Richard Mammana from a personal copy.
---