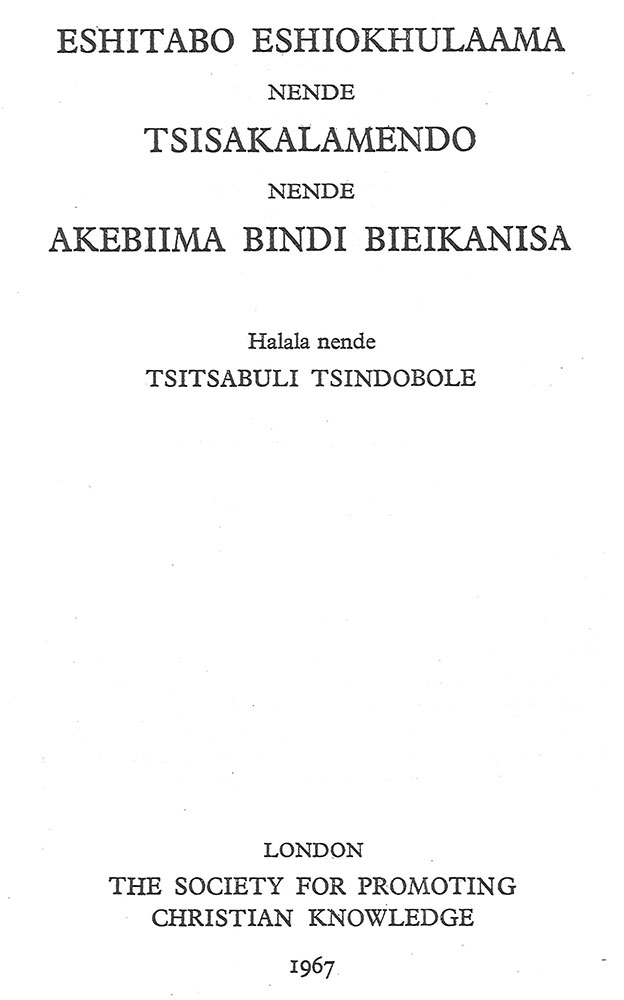 Eshitabo Eshiokhulaama nende Tsisakalamendo nende Akebiima Bindi Bieikanisa.
The Book of Common Prayer in Luhya.
London: Society for Promoting Christian Knowledge, 1967.
Download this volume in portable document format [24.9 MB]
---
Introduction
This translation of the Book of Common Prayer into Luhya, a major language of Kenya, was published in 1967. Anglican missionary activity began under the auspices of the Church Missionary Society in 1906 in what was then the East Africa Protectorate; this was the first Anglican liturgical translation to be published after the establishment of the Republic of Kenya in 1964. The Luhya people are the second-largest ethnic group of Kenya after the Kikuyu.

David Griffiths calls this language Hanga, and he identifies this text as No. 48:5 in his Bibliography of the Book of Common Prayer 1549-1999 (London: The British Library; New Castle, Delaware: Oak Knoll Press, 2002). It was digitized in August 2015 by Richard Mammana from a personal copy.
---