Portions of the Book of Common Prayer in Persian
Liturgiæ Ecclesiae Anglicanae partes præcipuæ: sc. preces matutinæ et vespertinæ, ordo administrandi cænam Domini, et ordo baptismi publici; in Linguam Persicam traductæ.
Translated by Samuel Lee and Mirza Muhammad Ibrahim.
London: R. Watts for the Prayer Book and Homily Society, 1828.
---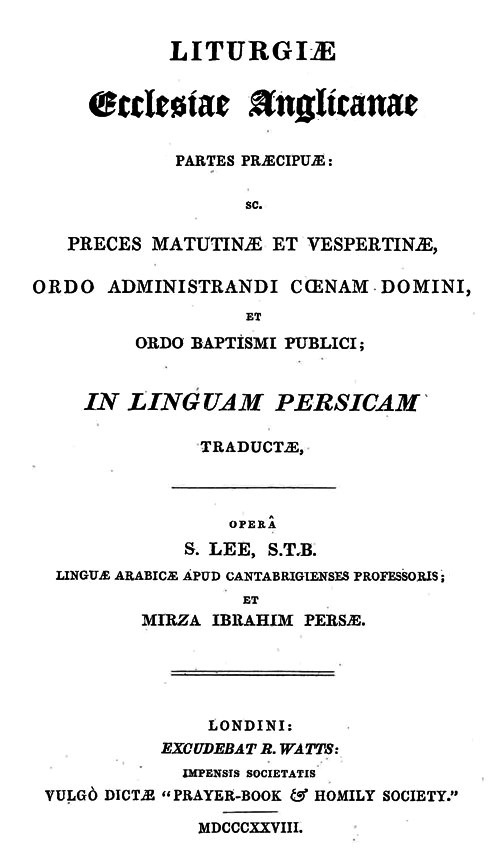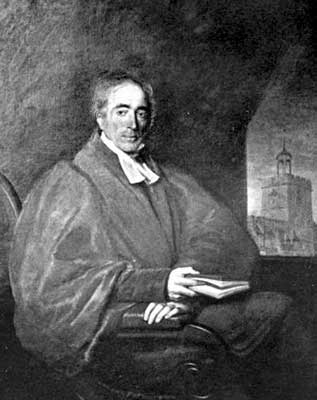 ---
Download this volume in portable document format [5.2 MB]
---
Historical introduction
William Muss Arnolt discusses translations of the Book of Common Prayer into Persian in Chapter XXXIV of The Book of Common Prayer among the Nations of the World (1914).

This translation is listed as number 134:1 in David Griffiths's Bibliography of the Book of Common Prayer 1549-1999 (London: The British Library; New Castle, Delaware: Oak Knoll Press, 2002).

It was digitized in 2011 by Richard Mammana from a copy belonging to the late Thomas N. Rae.